Here is our range of seasonal pub quiz questions featuring everything you need for a special quiz throughout the year from a New Year quiz review of the last year to a Christmas quiz.
Click the pictures to see details of the appropriate seasonal section or click the headings to buy
Ordering seasonal pub quiz packs and quiz questions today?
ALL QUIZZES ARE INSTANTLY AVAILABLE
Download from your receipt or create an account and login after placing your order and View Completed Orders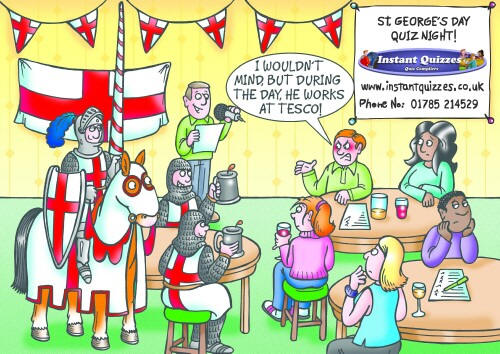 Hosting a themed quiz to fit around a notable date in the calendar is a great way to pull extra customers into your pub or to put some fun into a party or hotel gathering.
Our seasonal quiz selection contains everything you need for future events and will be updated through the year – starting with a quiz review of the past year and ending with Christmas with other dates in between including Saints' Days, Valentine's Day, Independence Day, Bastille Day and many more – click the links below to visit our various sections.
Easter Quiz Packs and Easter Sunday Quiz Questions
Easter is one of the most important dates in the Christian calendar and with it brings a Bank Holiday weekend.
So with its connections to Christianity, Chocoloate, Bunnies and Bank Holdiays there's loads of subject matter for a themed quiz.
In this section, you can find our rounds of Easter quiz questions – and shortly we'll be adding our quiz pack and picture quizzes – so watch this space….
This year Easter Sunday is on 4th April
Seasonal quizzes
Saint George's Day is on 23rd April and whether you're in England or not, it's a great opportunity to host an English-themed quiz night celebrating all that is great about this green and pleasant land.
Our English themed quizzes appear in this section including Saint George's Day picture quizzes, English themed quiz packs and sets of individual themed questions for you to make your own St. Georges Day pub quiz
Seasonal quizzes
This is our 2009 quiz selection.
An ideal choice if you want to test your quiz teams in 2010 on the past year.
We have a complete range of 2009 quizzes including a month by month bumper quiz, complete 2009 quiz packs about 2009 and some great picture rounds and handout quizzes for 2009.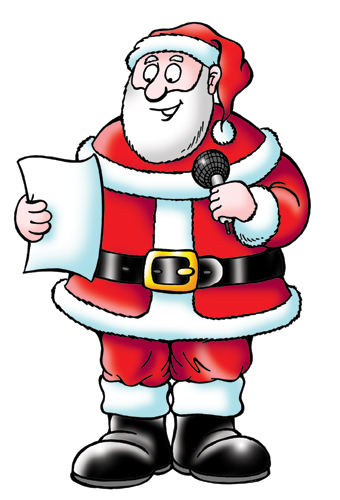 Christmas quiz questions
Make your Christmas party go with a bang with our range of Christmas quiz questions and Christmas trivia teasers.
We have everything for sale for you to choose the perfect Xmas quiz – from our bumper quiz pack of 10 Christmas quiz rounds, Christmas quiz packs of 5 rounds plus a picture quiz, sets of 50 question Christmas quizzes and finally sets of 10 questions for you to compile your own Christmas quiz night.
Every quiz is different so choose as many Christmas quiz rounds as you need…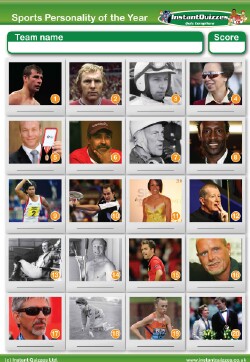 BBC Sports Personality of the Year quiz questions
The highlight of the BBC's sporting calendar is the Sports Personality of the Year award
In this section, you'll find a number of quiz rounds about the event plus some picture quizzes featuring past winners – ideal for pub quizzes hosted on the same night or in the week leading up to the event, or for house parties and hotels where the night is televised live
St Andrew's Day Quizzes
Are you hosting a Saint Andrew's Day quiz on or around 30th November?
This is our Scottish themed quiz selection – pictures, teasers and questions about Scottish people, Scotland and all things Scottish
Burns' Night is held on or around the poet's birthday – 25th January
In this section, you'll find some of our Scottish quizzes (some of which could also be used on Saint Andrew's Day – 30th November) – try the handout or picture quizzes for guests to amuse themselves between courses or host a full Scottish quiz night if you're in a pub, club or hotel
For full details of how a Burns' Night progresses, take a look at this page
All quizzes in this section can be instantly downloaded once you have paid – if you miss the link, you'll receive an email with details or log back into your account and View Completed Orders.
Australia Day is the official national day of Australia. Celebrated annually on 26 January, the day commemorates the arrival of the First Fleet at Sydney Cove in 1788, the hoisting of the British flag there, and the proclamation of British sovereignty over the eastern seaboard of Australia.
Australia Day is an official public holiday in every state and territory of Australia, and is marked by the Order of Australia and Australian of the Year awards, along with an address from the Prime Minister.
In this section you'll find a range of Quiz Packs, Picture Quizzes and Subject Rounds with an Australian theme for you to host an Aussie themed quiz night.
Time to churn out those stereotypes – get some shrimp on the barbie, put Fosters' on special offer, wear your corked hats and fill the room with inflatable kangaroos and host an Australia Day quiz
Saint David's Day is on 1st March and whether you're in Wales or not, it's a great opportunity to host a Welsh-themed quiz night celebrating all that is great about the land of valleys, miners, dragons and song.
Our Welsh themed quizzes appear below including Saint David's Day picture quizzes, Welsh themed quiz packs and sets of individual themed questions for you to make your own St. David's Day pub quiz
Crufts is an annual international Championship show for dogs organised and hosted by the Kennel Club, currently held every March at the National Exhibition Centre (NEC) in Birmingham, England. It is the largest annual dog show in the world, as declared by Guinness World Records, and lasts four days.
Crufts consists of several competitions occurring at the same time. The main competition is for the Best in Show award, which is generally considered as the highest award achievable by a dog and its owner throughout the world.
Cruft's 2011 takes place from 10th – 13th March.
It's a great opportunity to host a dog themed quiz night or to add a round or two on our canine friends to your usual quiz.
A Mothers Day quiz is a great way to keep people in your pub, club, restaurant or hotel after a Mother's Day meal on Mothering Sunday
We've got a great range of quizzes for Mothers Day – click the links below – from complete Mothers Day quiz packs to picture quizzes for you to hand out – a Family Fortunes style Mother Quiz to sets of 10 quiz questions about Mothers for you to create your own Mother's Day quiz
The Academy Awards, popularly known as the Oscars, are presented annually by the Academy of Motion Picture Arts and Sciences (AMPAS) to recognize excellence of professionals in the film industry, including directors, actors, and writers. The formal ceremony at which the awards are presented is one of the most prominent award ceremonies in the world.
The 1st Academy Awards ceremony was held on Thursday, May 16th, 1929, at the Hotel Roosevelt in Hollywood to honor outstanding film achievements of 1927 and 1928. It was hosted by actor Douglas Fairbanks and director William C. deMille. The 83rd Academy Awards, honouring the best in film for 2010, will be held on 27th February 2011, at the Kodak Theatre in Hollywood. Nominations for next year's awards will be announced on 25th January, with final polls closing on 22nd February
In this section you'll find our Oscars quizzes featuring Oscars picture quiz rounds and quiz questions about the Oscars featuring loads of Oscars trivia
St Patrick's Day Quizzes
Saint Patrick's Day is on 17th March and whether you're in Ireland or not, it's a great opportunity to host an Irish-themed quiz night celebrating all that is great about the Emerald Isle.
Our Irish themed quizzes appear below including Saint Patrick's Day picture quizzes, Irish themed quiz packs and sets of individual themed questions for you to make your own St. Patrick's Day pub quiz