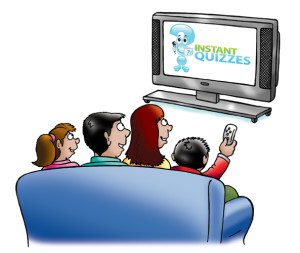 Looking to buy quiz questions suitable for a family quiz audience?
Maybe a quiz for young adults or a pub quiz crowd who need 'easier' questions…..
Buy Family Quiz Questions – £3.50 per 50 question quiz or £1 for 10 questions.
  Leave it to the experts………..
 Instant Quizzes ltd have been providing family quiz questions to bars in seaside resorts both in England and in Europe, youth clubs, scout groups, schools and charities for over 10 years. Questions are for sale on almost any theme and for any reason including one-off quiz nights and weekly quiz leagues.
Our prices are the most competitive currently available, priced £3.50 for a 50 question quiz and £1 for a 10 question quiz