Try Before You Buy
We know trying new things can be risky – that's why we offer free versions of many of our quiz formats for people to try before they dive in! If you're fancying a change – or just testing out if pub quizzes are for you – why not take a look at the great varieties we have on offer.
---
10 rounds of 10 questions plus a bonus picture round! A perfect full evening's entertainment for those slow work-week nights. Click on the image below to download!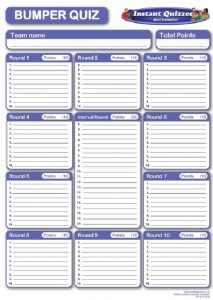 ---
We offer a huge range of picture quizzes on almost any subject at Instant Quizzes and if you can't find something you like in there, there's always our Pic 'n' Mix rounds – try one for free with your regular quiz to see how it goes down. Click on the image below to download!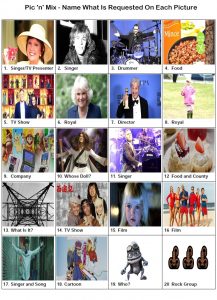 ---
Looking for a slightly different format for your next quiz, why not test run one of our Bingo Quizzes? Quiz teams fill in the answers to 36 questions on a grid at random. The answers are then read out in a pre-determined random order. The first team to get a line of correct answers is the winner! Click on the image below to download!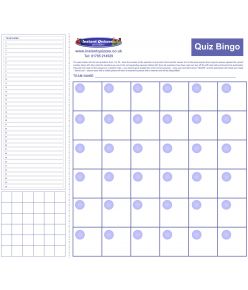 ---
None of these float your boat or tickle your onion? We've got plenty more to explore. All our free pub quizzes can be seen here: Instant Quizzes' Free Quizzes or scroll down to the menu below to see our selection of free quizzes.