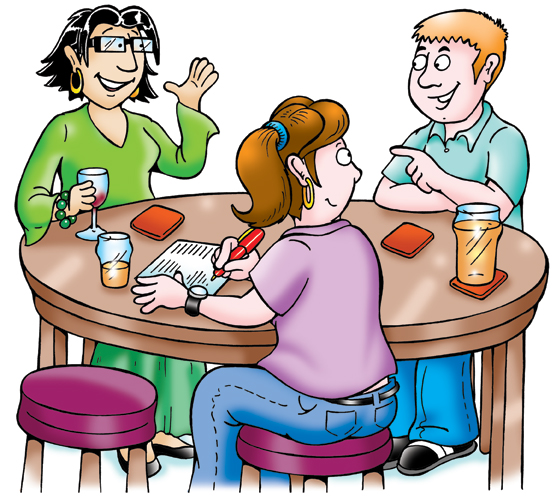 There's no point going to the trouble of writing your own quiz when for the price of a couple of pints you can download everything you need for your quiz night from Instant Quizzes.
Below there's a list of our full range of complete quiz packs – each pack contains questions, answers, scoresheet, team answer sheet and quiz poster – all you have to do is publicise the quiz and turn up to run it.
Every one of these packs comes with a money-back guarantee – Not Happy? – We'll Refund You!
Want some free pub quiz question samples?
Free Bumper Quiz Pack  Free Quiz Pack  Free Picture Quiz Round – Place The Face
Free Quiz Questions and Answers  Free Handout Table Quiz  Free Easy Quiz Questions
Bumper Quiz Pack –
Available instantly for £8.50

Our bumper quiz pack is ideal for a weekly quiz of around 2 hour's duration. It
features 10 rounds of questions and a 20 picture quiz and all the sheets and posters you need to run the night – priced at £8.50 for a downloaded quiz or £17 when sent by post with 15 carbonated answer sheets and 15 colour copies of the picture quiz – discounted rates for pre-paid orders of 13 weeks or more.

Weekly Quiz Pack –
Available instantly for £5.50

Our standard quiz pack is
ideal for a weekly quiz of around 1 hour's duration. It
features 5 rounds of questions and a 10 picture quiz and all the sheets and posters you need to run the night – priced at £5.50 for a downloaded quiz or £12 when sent by post with 15 carbonated answer sheets and 15 colour copies of the picture quiz – discounted rates for pre-paid orders of 13 weeks or more.

Quiz Night – Available instantly for £4

Quiz Night is our most
popular weekly quiz pack and is designed for a standard quiz night of around an hour. It features 6 rounds of questions and contains all the sheets and posters you need to run the night – it's priced at £4 for a downloaded quiz or £7 when sent by post with 15
carbonated answer sheets- discounted rates for prepaid orders of 13 weeks or more.

Click here to purchase your Quiz Night Pack

Daily Quiz- Available instantly for £4The Daily Quiz is
slightly easier than our Quiz Night pack and is
designed for a reasonably competitive quiz night of around an hour. There is a different quiz for every day of the year. It features 6 rounds of questions and contains all the sheets and posters you need to run the night – it's priced at £4 for a downloaded quiz or £7 when sent by post – discounted rates for pre-paid orders of 13 weeks or more.There is a different quiz for every day of the year and every quiz contains an On This Day quiz round

Click here to purchase your Daily Quiz Pack
5 Round Subject Quiz-

Available instantly for £3

The 5 Round Subject
quiz is designed for an average length quiz night and is 5 sets of 10 quiz questions split by subject – every 5th round is General Knowledge. Add a picture round for a complete quiz night or use our questions to complement your own.


Click here to purchase your 5 Round subject quiz pack

Mixed Bag Quiz- Available instantly for £3

The Mixed Bag quiz is
designed for a short quiz night with no frills and is 5
sets of 10 general knowledge quiz questions. Add a picture round for a complete quiz night or use our questions to complement your own.

Click here to purchase your Mixed Bag Pack

Bingo Quiz-
Available instantly for £3.50The Bingo Quiz is
aimed at pubs where the same team wins every week. It's a quiz with an element of luck – the winning team needs
only to get 5 correct answers to win – as long as they are in a straight line! Full details of how to run the
quiz come with each pack of questions which also include team answer sheet and Bingo Quiz poster.

Click here to purchase your Bingo Quiz Pack

Quiz
Fortunes- Available instantly for
£3.50

Quiz Fortunes is more
of a fun quiz pack and is based on the hit TV show
Family Fortunes. On our website, every week we put
up a survey of questions and collate the top answers. Your quiz teams need to predict the top four answers in the survey – bonus points for correctly spotting the top answer.

Click here to purchase your Quiz Fortunes Pack

Multiple
Choice Quiz- Available instantly
for £3.50

The Multiple Choice
Quiz is aimed at pubs where teams "struggle" with normal quizzes and need a bit of help, or you're just looking for a fun quiz night. Just like TV's Who Wants To Be A Millionaire, you read out a question and four possible answers – all teams have to do is guess the right answer.

Click here to purchase your Multiple Choice Quiz Pack