VALENTINE'S DAY PUB QUIZZES
Whatever the quiz you'd like to host for St Valentine's Day this year, we've got the format to suit you! See each quiz type below, or click to see all our Valentine's Day Quizzes!
Make your quizzing easy! Grab a ready-made downloadable and printable St Valentine's Day quiz pack or bumper quiz with festive-themed subject rounds, plus a Valentines-themed picture quiz and save up to 15%!
All Valentine's Day quiz packs come with everything you need to run a pub quiz, including scoresheets and team answers sheets – all you need to do is print!
Not got a printer? No worries! We also do our Valentines quizzes by first class post: just follow the link to our Postal Quiz section! Remember to include the SKU code of the Valentine's Day quiz pack you want in the comment box when you order!
We've got an amazing range of Sty Valentine's Day Picture Quizzes to keep your quizzers entertained and challenged! Check out some of our popular picture quiz formats below:
Valentines Pic 'n' Mix – A mixed bag of romance-themed images
Celebrity Couples – Who are these famous couples?
Movie Weddings – Identify the films these weddings were in
All our Valentine's Day Picture Rounds are instant downloads and can be bought as a classic set of 20 at just £3 each!
Not got the time to host a full quiz, then why not try one of our Valentine's Day 'table' quizzes:
Traditional Handouts – a mixed bag of rounds, including trivia questions, pictures rounds and a 'our survey said…' round.
Valentine's Day Puzzle Quiz – From guess the song to Valentines blockbuster!
Valentine's Day List Quiz – Five questions, 20 answers! For example, can you name the seven men who married Elizabeth Taylor?
Plus Love Song Anagrams, Foreign 'I Love You' and more!
Designed so that teams can complete them at the leisure, with no need for questions to called out one by one. The answers can even be handed out to each team to mark their own if you'd like!
All our Valentine's Day Handout Quizzes are priced at just £3 and can be downloaded instantly from our website.
Based on the popular game show Family Fortunes, our St Valentine's Quiz Fortunes are a survey-based quiz. We asked romance-themed questions of 100 people and the quizzers must try to guess what the most popular answers had been!
10 questions for £1, our Valentine's Subject Rounds can be added to your regular quiz to make a homage to the festive season, so click on the link above to see the full collection!
---
Other Upcoming Seasonal Quizzes
Burn's Night Quizzes – 25th January
Lunar New Year Quizzes – 25th January
Australia Day Quizzes – 26th January
---
Looking for a quiz for tonight you can DOWNLOAD INSTANTLY?
---
Choose all the rounds. Choose all the questions. Have all the control.
Quiz Writers presents a unique service, allowing you to pull a quiz together in seconds using the huge database of pub quiz questions.
You can even use it to create your own picture rounds!
---
Like to try before you buy?
---
Some Quick Links to our main website:
(All pub quizzes instantly available from your receipt or your customer login)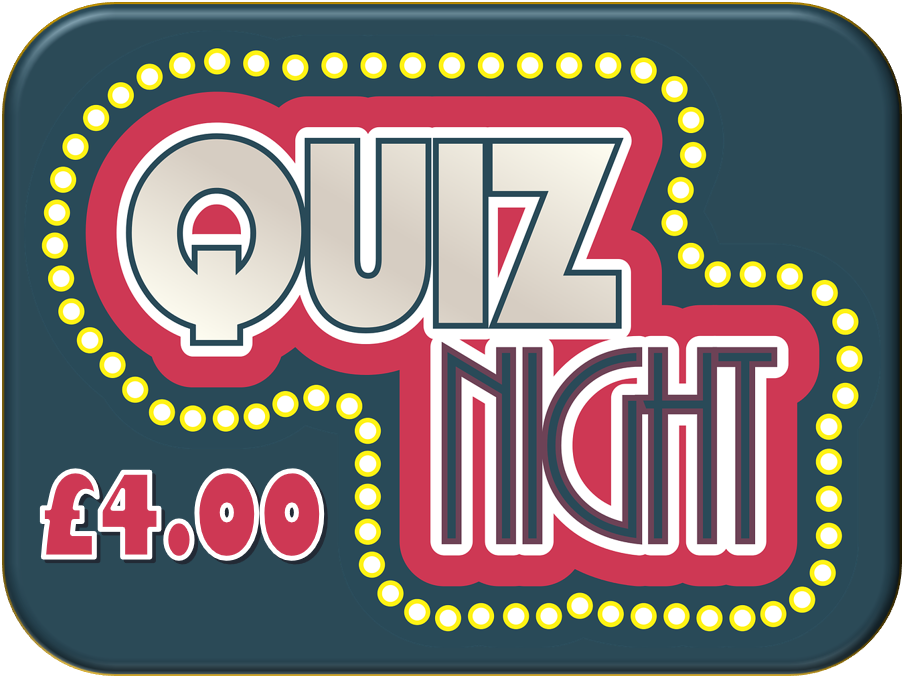 Our most challenging weekly quiz pack – only £4!
6 rounds, including a 'Connections' or 'Quick-fire' round, a current affairs round and a 'Wipeout' to finish!
---
Our biggest quiz packs for just £8.50 each!
A 10-round pub quiz, including a variety of question rounds such as 'Connections' and 'Wipeout' with a bonus 20-picture interval round.
---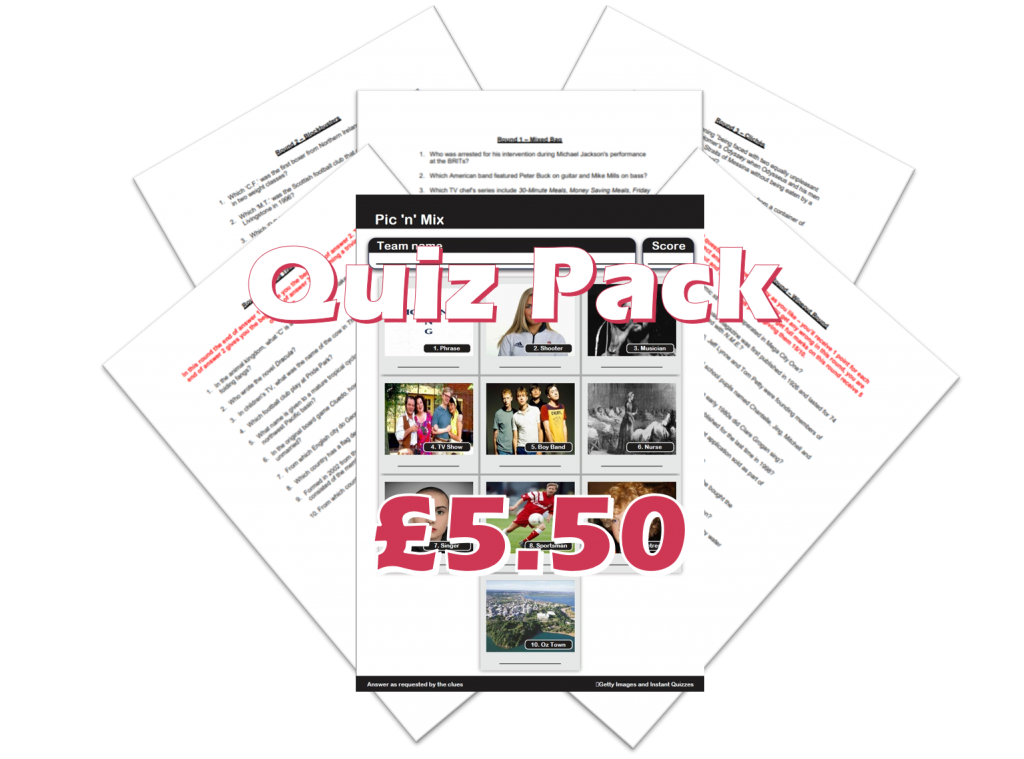 A pub quiz classic for £5.50
5 rounds of ten questions with a selection of quiz styles, including a 'Wipeout' round, and a bonus 10-picture quiz
---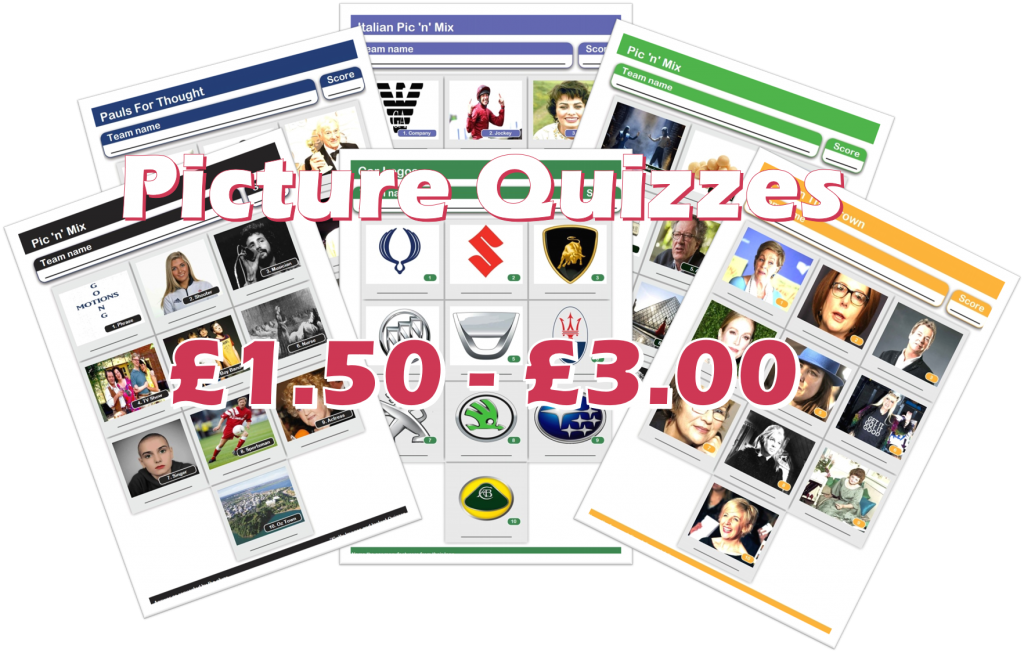 Picture Quizzes
All fully copyright cleared!
20-picture quiz rounds – £3 per quiz
10-picture quiz rounds – £1.50 per quiz
*
No-quizmaster-required quizzes – £3 per quiz
Choose from puzzle quizzes, list quizzes, anagram quizzes and many more!
*
£1 per quiz
Sets of 10 trivia quiz questions on a huge selection of subjects, from anthropology to mythology to zoology!

*
50 questions for £3!
Test everyone's general knowledge in this quiz, with a variety of questions on all sorts of topics.
*
£1 for 10 questions
Keep your quiz up-to-date with these current affairs quizzes, brand new every week!
*
£1 per quiz
Guess what 10 things happened on this day in history based on the clues in the questions!
*
£1 per quiz
Name the mystery person within 10 clues
*
£1 per quiz
Spot the connection between 9 answers
*
Ideal last round of a pub quiz for £1 per quiz
It's a two page handout quiz with 20 answers on it – teams have to identify up to 10 correct answers on the sheet – any wrong and they are wiped out!

*
£3.50 per quiz
A Mr and Mrs TV show style quiz pack
*
£3.50 per quiz
50 mixed pop music quiz questions
*
£3.50 per quiz
50 mixed sport quiz questions
*
£3.50 per quiz
Packs of 50 easier quiz questions for family or pub quizzes
*
£3.50 per quiz
Bingo: the fun quiz night where anyone can win
*
£3.50 per quiz
Our Family Fortunes style quiz where Our Survey Said…
*
£3.50 per quiz
Our Who Wants To Be A Millionaire style quiz pack
*
Multiple Choice Quiz Databases
Are you a website developer? Looking to develop a quiz game application for iPhone or smartphone? Our multiple choice quiz database creator is now online!
---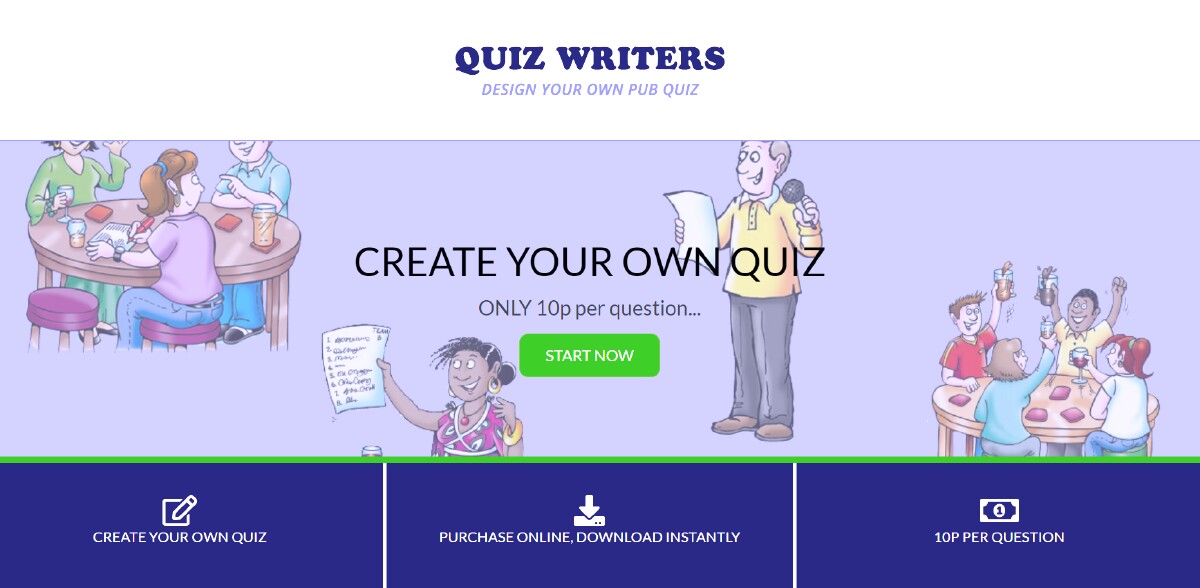 Want a unique pub quiz?
Select your own rounds
Select the number of questions per round
Select the difficulty
See questions before you buy
Change questions you don't like
Download your pub quiz instantly
Click here for Quiz Writers – The Pub Quiz Creator
---
Are you a website developer?
Looking to develop a quiz game application for iPhone or smartphone?
Our multiple choice quiz database creator is now online.
Cost per question – 25p – and your database is instantly available and licensed for use in your quiz game, SWP quiz machine, quiz DVD or online trivia quiz game.
---
Looking for a Pub Quiz?
Click here for pub quizzes taking place today – or here for pub quizzes taking place tomorrow
************************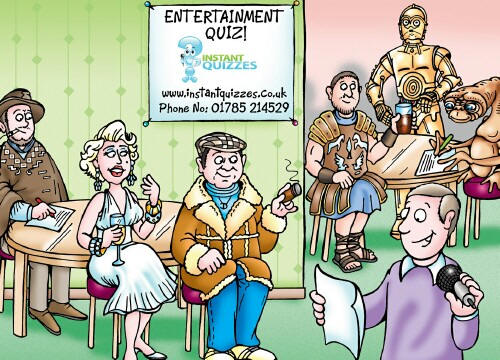 Pub Quiz – the pub quiz database – click the picture to advertise your quiz night free of charge in the world's biggest pub quiz database.
Download our free pub quiz finder for iPhone, iPod and iPad
---
Fundraising Scratchcards
Click the cards for more details
---
Commercial organisations please note – All questions and quizzes on this website and all Instant Quizzes affiliated sites are published subject to the condition that they shall not, by way of trade or otherwise be lent, resold, hired out or otherwise circulated without the prior written consent of Instant Quizzes ltd.
Should you wish to use any of the questions on our websites or sold by us in commercial form, please e-mail us for prices
All images that appear on this website are there to illustrate our products and services and should not be downloaded and stored or displayed on any electronic media without prior permission. Affiliates are welcome to use any images they wish to promote our products.